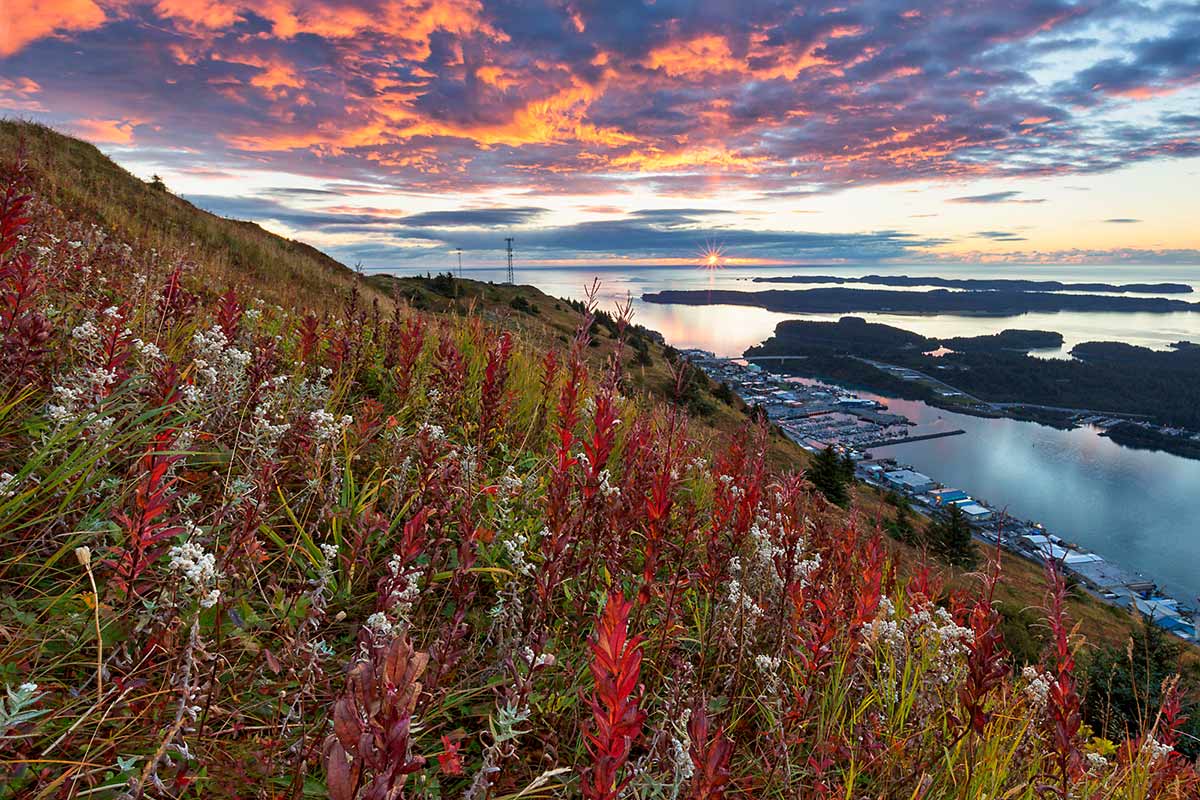 Kodiak Island and Kodiak, Alaska
Kodiak Island • Kodiak, Alaska
Kodiak, Alaska is rare, like the Hope Diamond. Both are examples of nature's handiwork, of spectacular beauty.
Unlike the Hope Diamond though, Kodiak is something you can experience: Hike gentle trails in spruce forests kissed by dappled light, photograph sea otters up close from a kayak, catch wild salmon, watch bald eagles lock talons in flight. Did I mention that Kodiak Island is home to 12 species of wild orchids?
Kodiak Island is actually an archipelago, a large group of islands that's shaped like a kidney bean and roughly the size of Connecticut. You can find it in the northwest corner of the Gulf of Alaska, across the ocean from Juneau, Alaska, the state capital. (See map below). To visit the Emerald Isle, you can board a ferry for the 10-hour cruise from Homer or hop on a jet for a 45-minute flight from Anchorage.
Next to the State of Hawaii, Kodiak Island is the second largest island in the United States. Though I like to think we are 3 percent bigger at low tide). The main population centers are the City of Kodiak and six villages, which are reachable by aircraft or boat.
Someone recently asked me how it is I could feel contentment, living on an island in the North Pacific. Here's my reply.
"I think living on an island, in a small community like Kodiak has helped me quite a bit on my journey to learn who Marion is. Some people call it "the island way." Sort of a we're-all-on-this-little-ship-together. There's comfort in familiar faces and places; at the post office, in the grocery store, on the rivers watching a brown bear catch fish. You're not allowed to be lonely or sad for very long here. Friends will find and rescue you, like a stranded starfish.
Most importantly, I've learned that it's okay to stop what I'm doing and hike the alpine meadows on Pillar Mountain. And that I don't have to do it alone. It's alright to ask for help.
As for contentment, I'm learning that it's not what happens to me but how I react to it; and not how much of the right stuff I have, but how attached I am to it.
The other day I read a passage in the Bhagavad Gita that pretty much sums it up:
"That man of action is free from karma who receives with contentment whatever befalls him, who is poised above the dualities, who is devoid of jealousy or envy or enmity, and who looks equally on gain and loss."
Back in the mid 1980's I knew I wanted to move from Seattle to coastal Alaska. I'd pretty much "sampled" all the communities, from Ketchikan to Nome. But it was the people in Kodiak that stole my heart…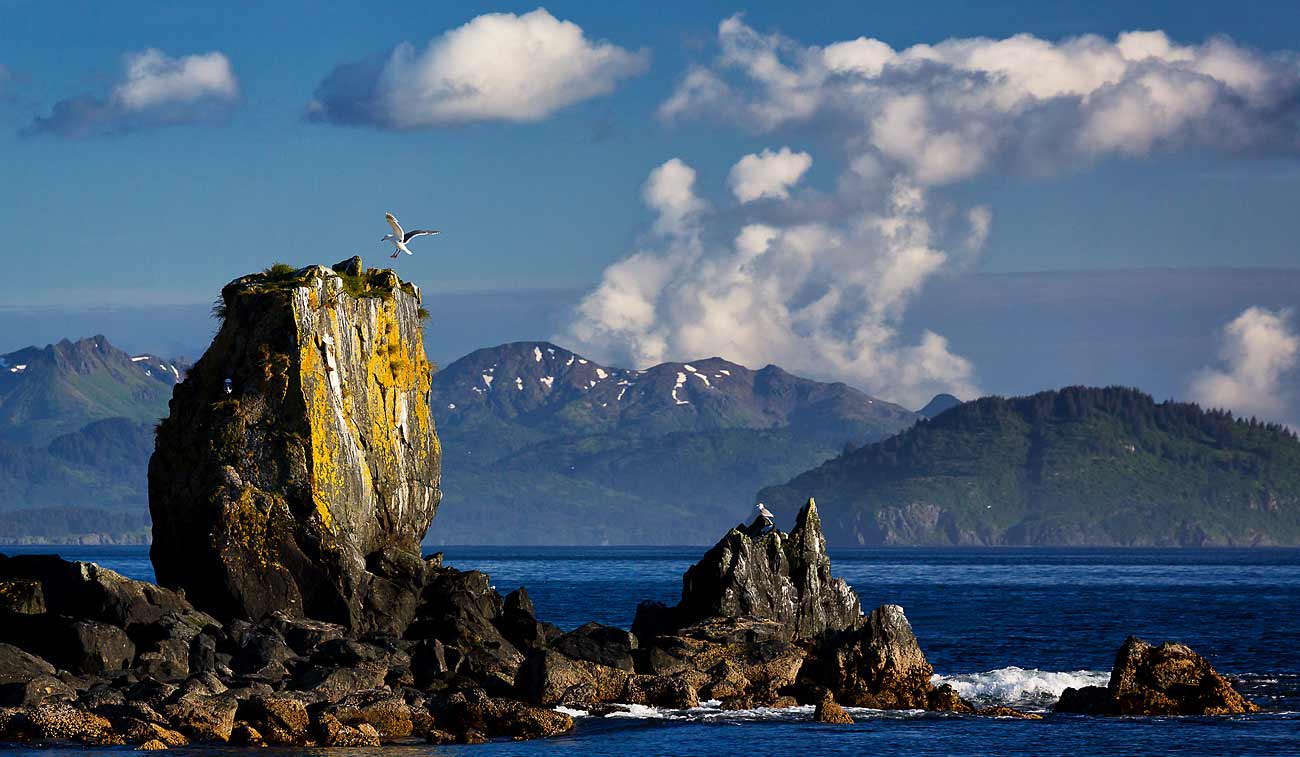 For more about some of Marion's favorite topics: